Andrew and Kayla had a packed house at the Piazza In The Village for a FUN Thursday night wedding.  I loved this crowd because they didn't let any work commitments or plans on Friday slow them down.
Thanks to Colleyville Wedding Photographer Erin Kathleen for these wonderful pics.  To see the rest of the album check out her full blog post here.
Meet Kayla and Andrew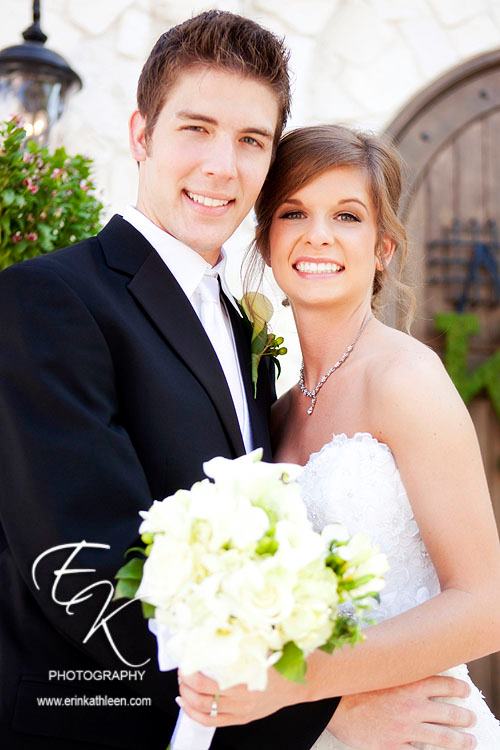 This is them right after becoming husband and wife (probably my favorite shot).
The wedding party came in full of energy.  Andrew surprised us all by carrying her in at the last second.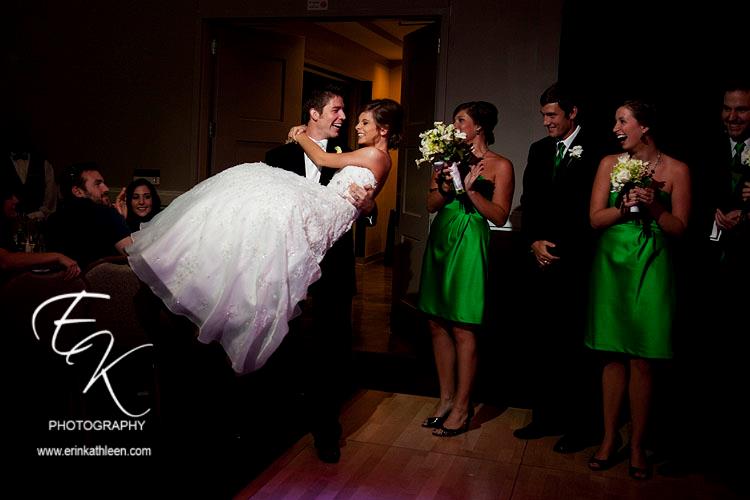 Mr. & Mrs. Forney had a choreographed dance to "More than Anyone" by Gavin DeGraw.  Kayla is laughing because Andrew may or may not have missed a step (or three).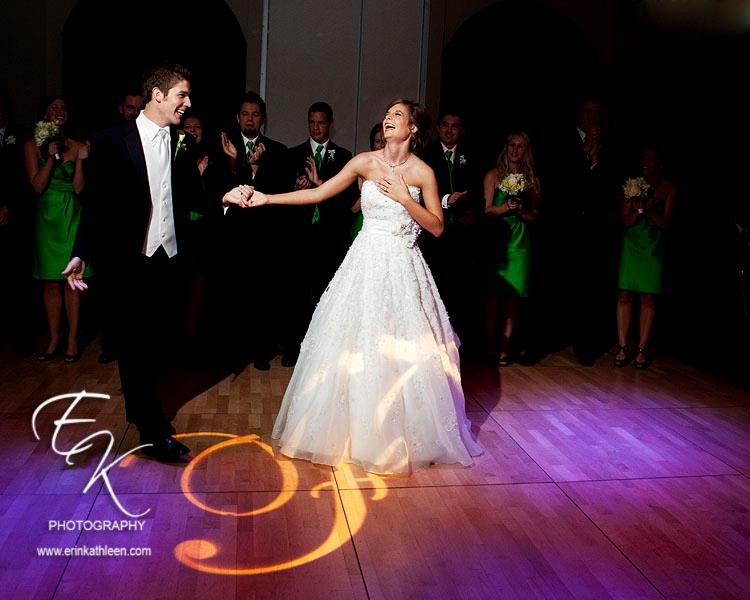 The party started early and it started strong.  The groomsmen decided to do a little impromptu "Night at the Roxbury" sandwich.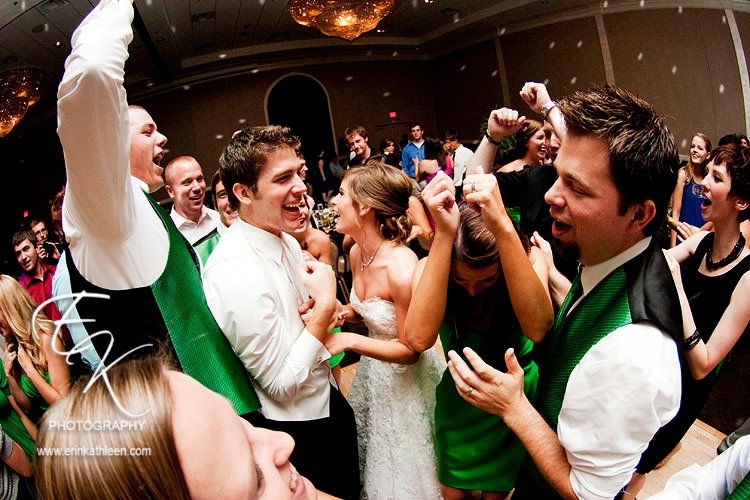 I wish I had gotten video of this guy breakdancing.  It was legit.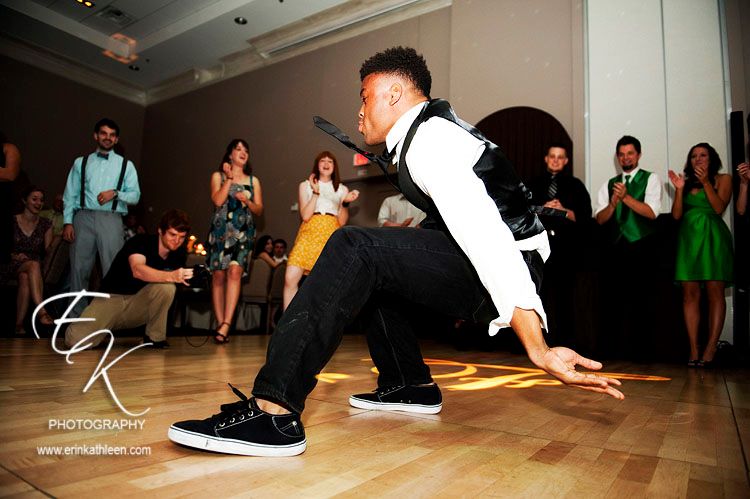 Andrew trying to redeem his dance moves…take note of Kayla's face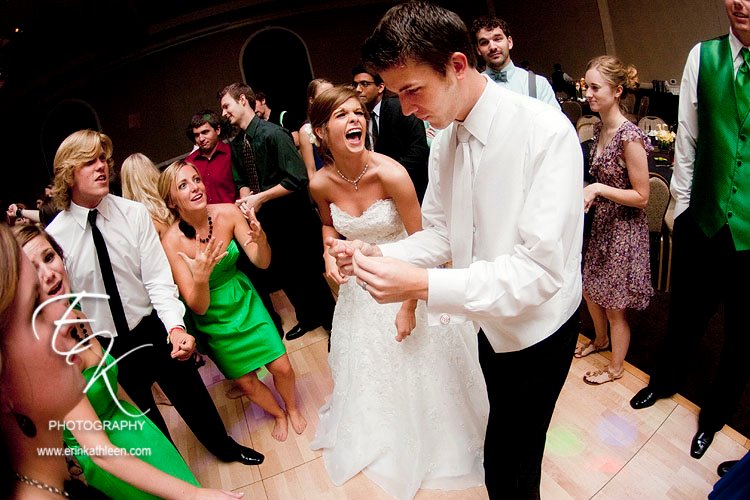 Great shot during a slow dance.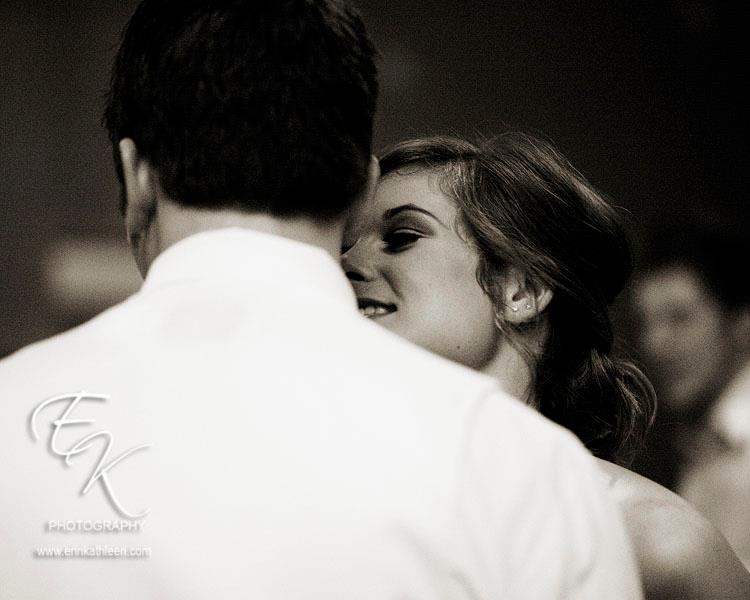 Finishing the night strong!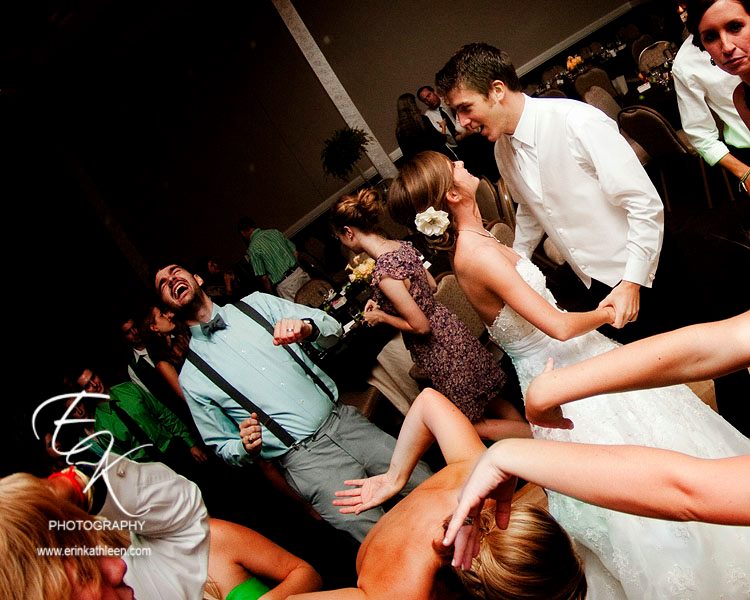 Bubble send off.