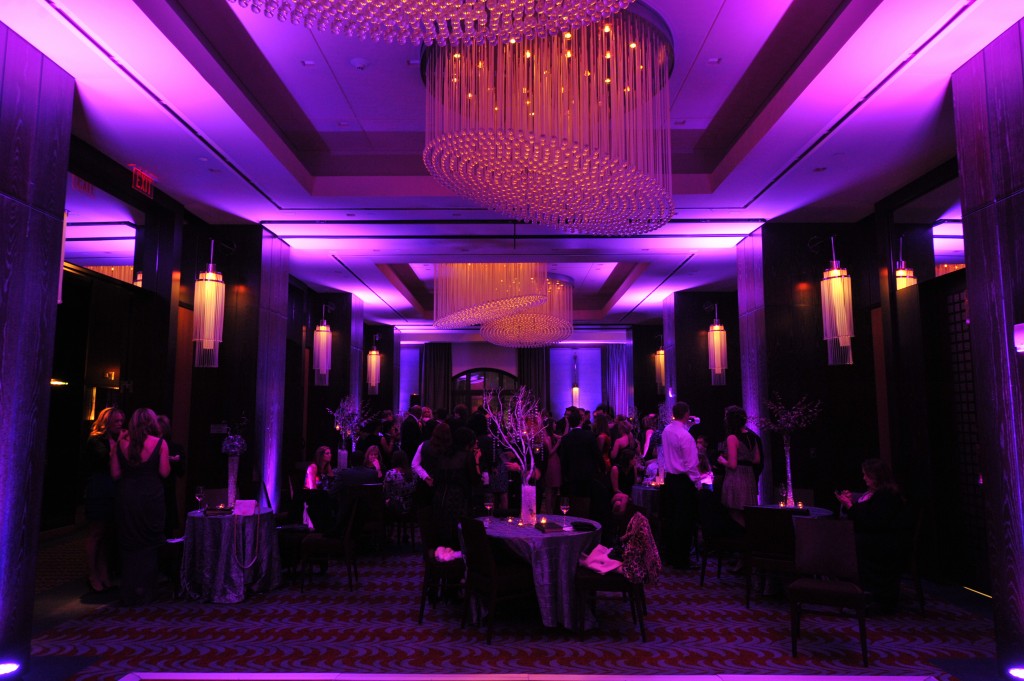 Just as candlelight or a sunset can set a mood, the same goes for the lighting at your wedding.  Whether you want to create a romantic atmosphere or just be able to turn off the florescent lighting so your friends and family feel free to cut loose, lighting can make all the difference.
wedding/event lighting defined:
uplighting – adding color up from the floor to walls, architecture, and ceiling
You can add as little or as much color as you desire.  Color pallet is almost infinite with LED fixtures.
monograms – initials, logos, special sayings or patterns
Great for dancefloors, ceilings, and walls.  Custom art is available or we can match a print you've developed.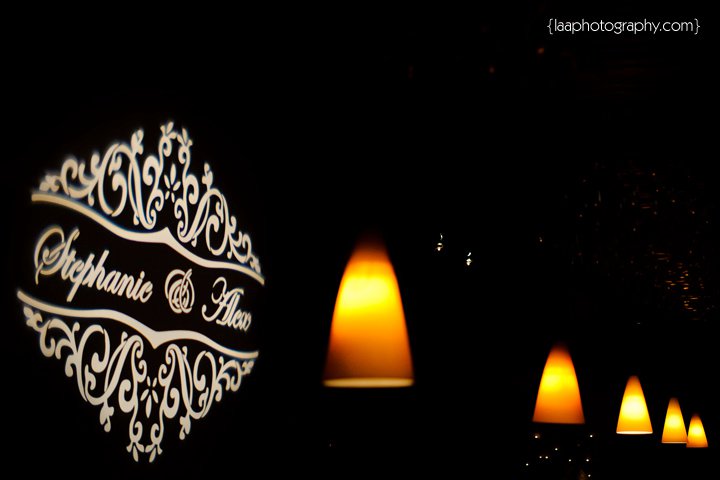 pinspots – think little spotlight on your flowers/table/cake
Show off your floral and cake or just add light to a table when you want a dimly lit room.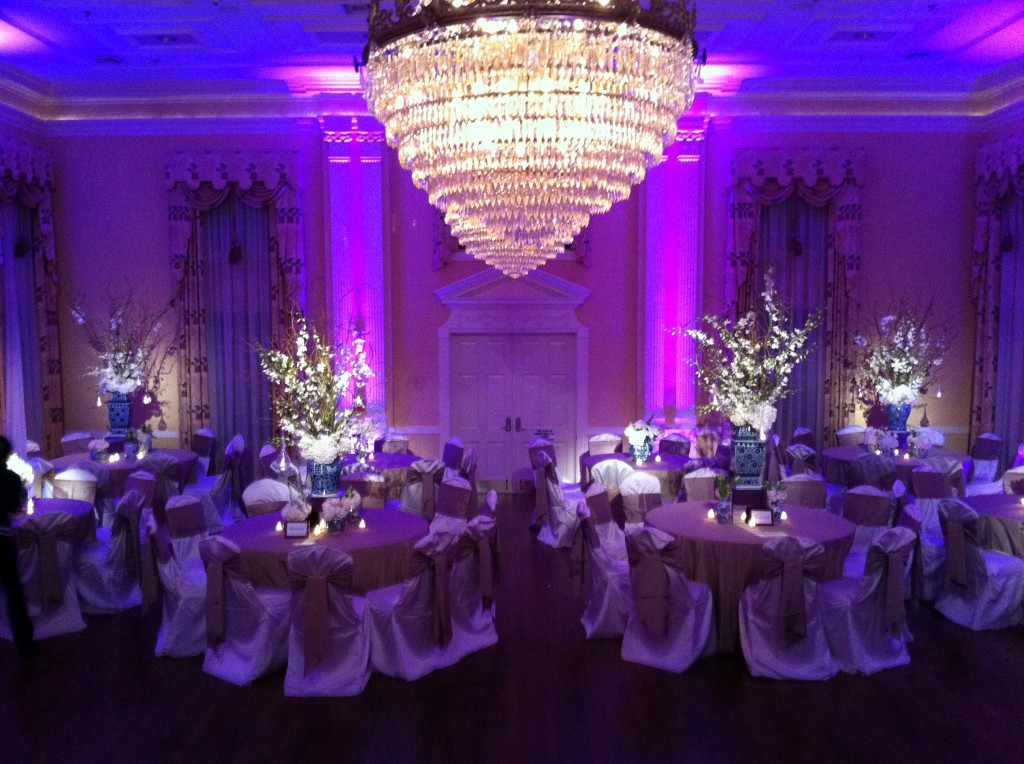 dance floor – club style lighting
Create energy and motion on the dance floor.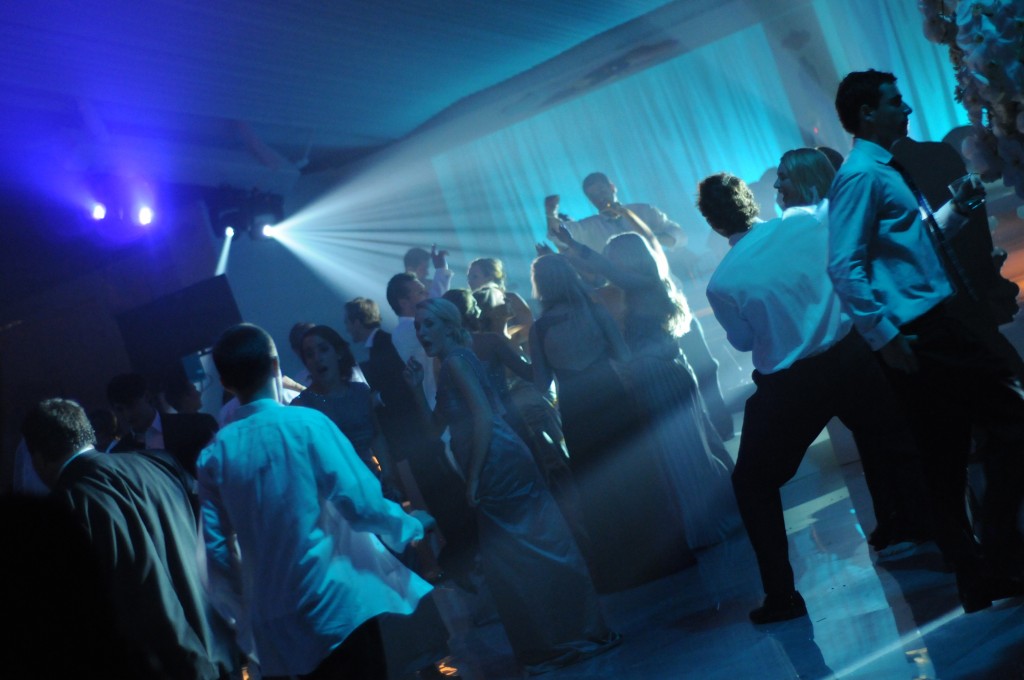 Genesis 1:3 – Let there be light.
[photospace]