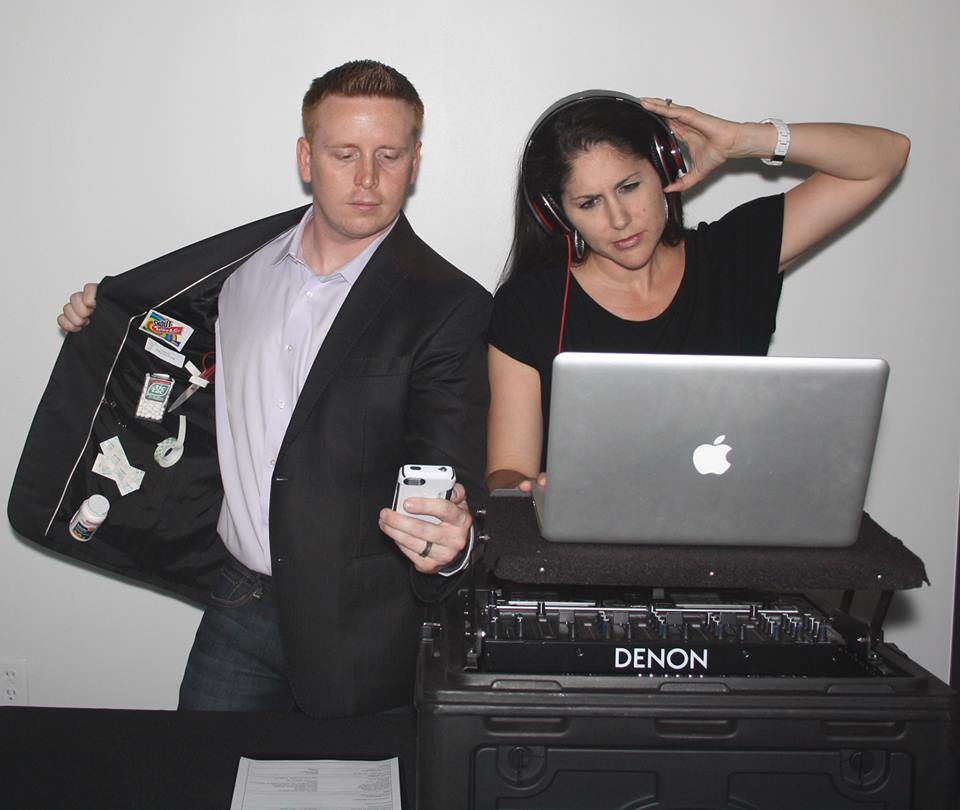 This weekend I am working my 30th wedding with Meredith Commender of Significant Events of Texas.  Meredith was one of the first planners to take a chance on me when I was still relatively unknown and doing my friends weddings.  In honor of this milestone, I wanted to share a classic post from the first wedding I worked with Meredith.  So glad that there was a WordPress archive to save these kinds of things.
Sorry it has been a week between posts but last week was pretty crazy. I started advertising on a new website and the traffic increase was definitely noticeable.
This weekend's event was a wedding reception for Tom & Lori Borkowski in Frisco. They had an intimate reception in their backyard.
For those of you in the Collin County area this weekend, you know that we had thunderstorms on Saturday evening. This brings us to the title of my blog post- why you should hire GREAT (not good) wedding vendors.
Bad vendors are easy to recognize because they don't: call back, adequately answer questions, and generally don't seem to want your business (just your money). Most people recognize bad vendors because every time you ask the vendor for something small they want to renegotiate their contract.
Good vendors are obviously the opposite but with minimum personal attention.
Great vendors give extra personal service and go above and beyond the call of duty. Great vendors are the ones you hear about from people you trust.
The Borkowski wedding got hit by rain 5 minutes before the guests were to be seated for the ceremony. Meredith, wedding planner and co-owner of Significant Events of Texas, kept all the guests calm while she worked with the bride on how she wanted to proceed. The bride wanted to do the ceremony inside the house (which was gorgeous anyways) and then the reception would be under the tent.
What is so great about that??? Keep reading…
As the newlyweds were exchanging vows, the rain quickly changed to a full blown Texas thunderstorm. The catering staff, Tastefully Yours, quietly slipped out the back-door and went to secure the tent (closing walls, covering things, etc).
The guests were asked to remain inside for a few minutes. Meredith and myself headed out to the tent only to discover the worst of the storm was yet to come. Meredith asked the caterers if the drinks could be moved inside and if the appetizers could be served in the house while the storm blew over. Tastefully Yours immediately went into action.
So while the guests are having appetizers inside, Meredith, Courtney (also with Significant Events), and I were inside a tent that was literally moving- not just plastic walls but the metal framing and everything. Tables, flowers, and decorations were all being rearranged by the ferocious wind gusts.
Fifteen minutes later the storm calmed but the rain persisted. We had a tent full of debris (groom had just mulched and done other yard work) that needed to be cleaned and prepared for guests. I had to move all of my DJ equipment earlier to keep it dry, so I would need to setup again.
Significant Events of Texas rallied the troops! The catering staff gave us every able body they could spare (including one of the owners) and we all cleaned and straightened the inside of that tent. Once we had it presentable for a reception, I set up my equipment so we could have music and the caterers set up to serve dinner.
The guests arrived to a beautiful tent and the most fabulous wedding dinner I have ever tasted in my life. Seriously!
Great vendors do whatever is necessary to make your dream come true. The Tastefully Yours staff could have said "not our job", Significant Events of Texas could have given up or cut corners, but great vendors take pride in their business. Great vendors see the BIG picture and make a reception the best it can be under any circumstances.
Great vendors aren't always the most expense, though they are rarely the least, but great vendors give you the most return for your money. Don't pay for an ego when you should be paying for quality service.
Kuddos to Tastefully Yours and Significant Events of Texas for making sure bad weather didn't ruin an amazing reception.